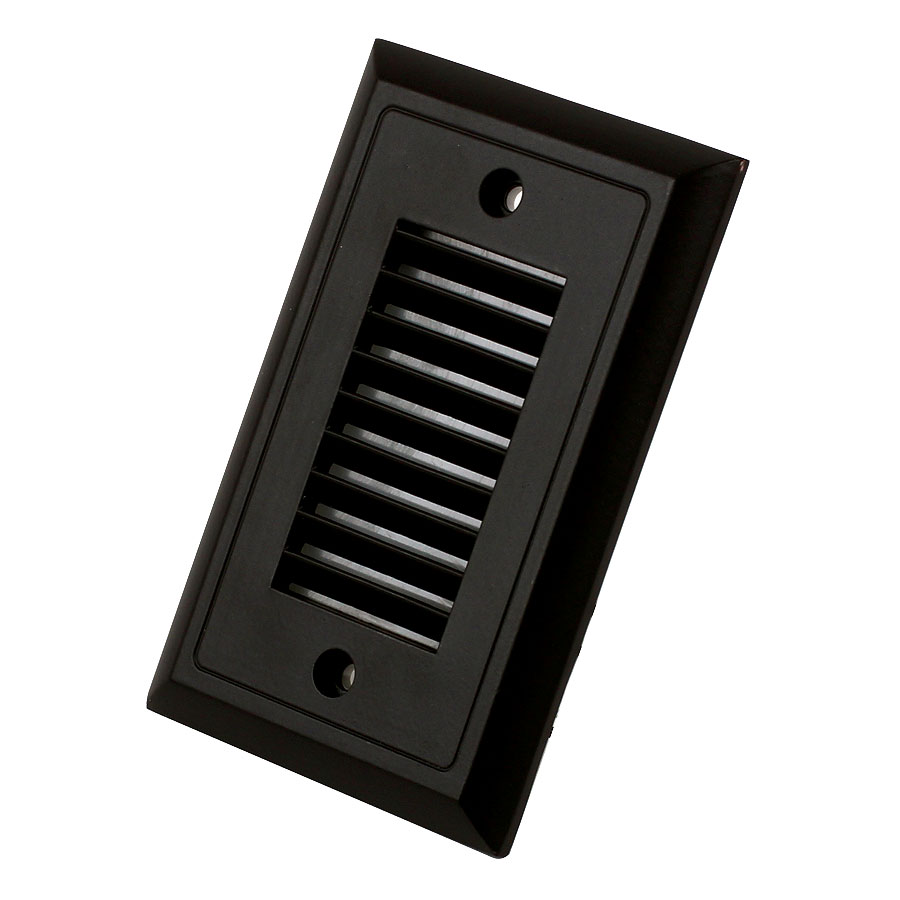 ST-400

| Indoor/Outdoor Step Light
The ST400 Step Light is a 120V Dimmable LED fixture which can be used in most indoor or outdoor applications. Featuring a high 95+ CRI at 2.5W output, this easy to install fixture provides optimal lighting in a stylish design.


FEATURES
■ Easy install with single gang switch box
■ Suitable for interior or exterior applications
■ Vertical & Horizontal Louver face plates
■ White and Bronze Finish Options
■ Die-cast aluminum face plates
■ 3000K Color Temperature
■ Dimmable with Forward Phase Dimmers
■ UL Listed
■ Rated Life: 50,000 Hours
QUICK SPECIFICATIONS
■ 24V DC
■ 1.5W
■ 48 Lumens (30K)
■ 50 Lumens (40K)
■ 120º Beam Angle
■ 90+ CRI
■ Dimmable with TRIAC, MLV and ELV
■ 50,000 Hrs.
DIMENSIONS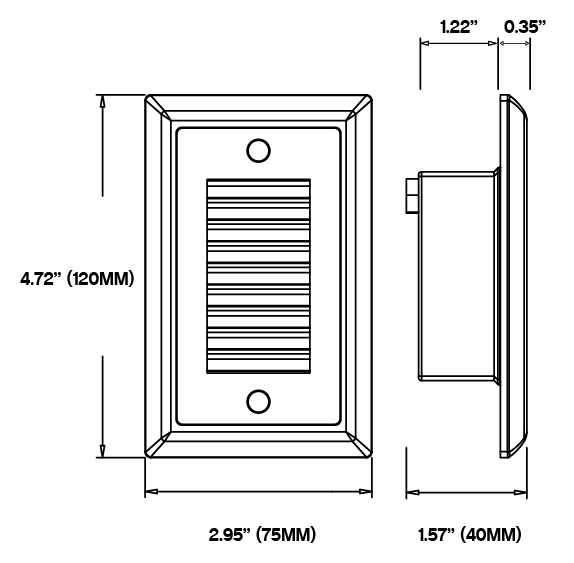 VIEW DIMENSIONS
DOWNLOADS
SPECIFICATION SHEET