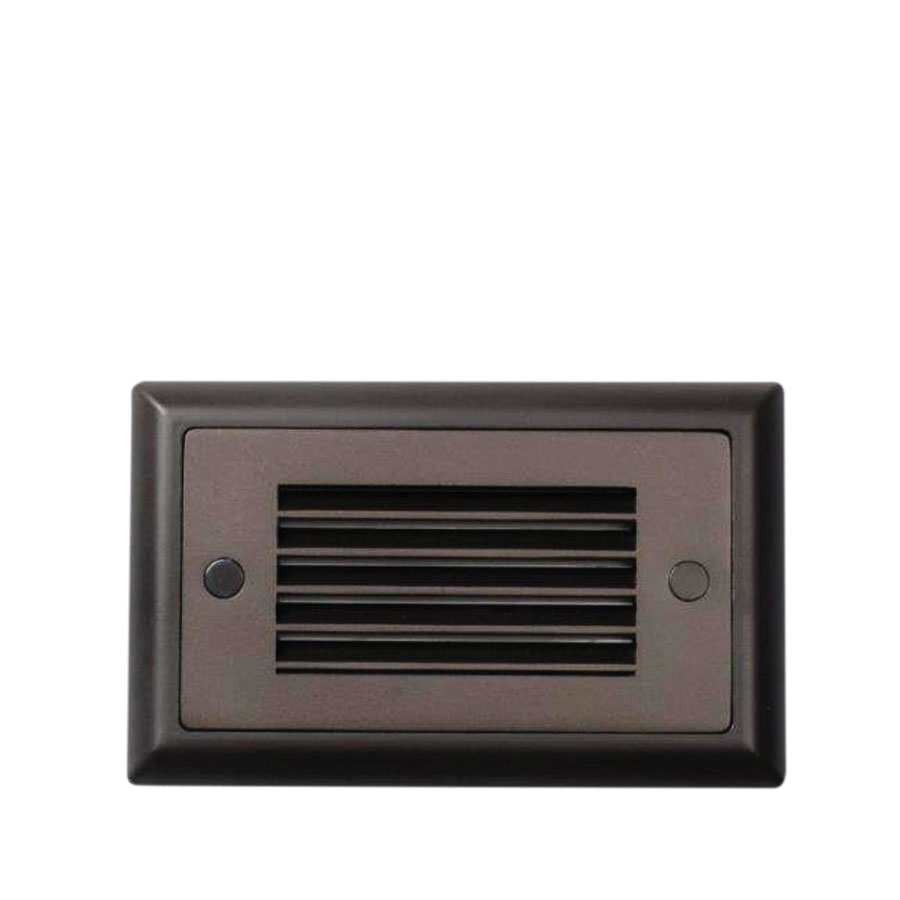 ST-300

|

Indoor/Outdoor Step Light



The ST-300 is a 2W indoor/outdoor non-dimming LED steplight designed to provide safe illumination for paths and walkways with a stylish look. This versatile step light features a wide variety of trim plates and finishes to choose from. It is constructed of high impact, weather-resistant ploycarbonate material and can last up to 50,000 hours, maintenance-free. The ST-300 can be mounted either vertically or horizontally.
FEATURES
■ Easy install with single gang switch box.
■ Suitable for indoor/outdoor applications. ■ Louvered, Lensed & Visor face plate options. ■ Bronze, Brushed Nickel, White color finishes. ■ Die-cast aluminum face plates. ■ 3000K and 4000K color temperature options. ■ NON-dimmable
QUICK SPECIFICATIONS
■ 12V AC/DC ■ 2W ■ 65 Lumens ■ 3000K / 4000K ■ 85+ CRI ■ Non-dimming
■ 50,000 Hrs.
DIMENSIONS
VIEW DIMENSIONS
DOWNLOADS
SPECIFICATION SHEET